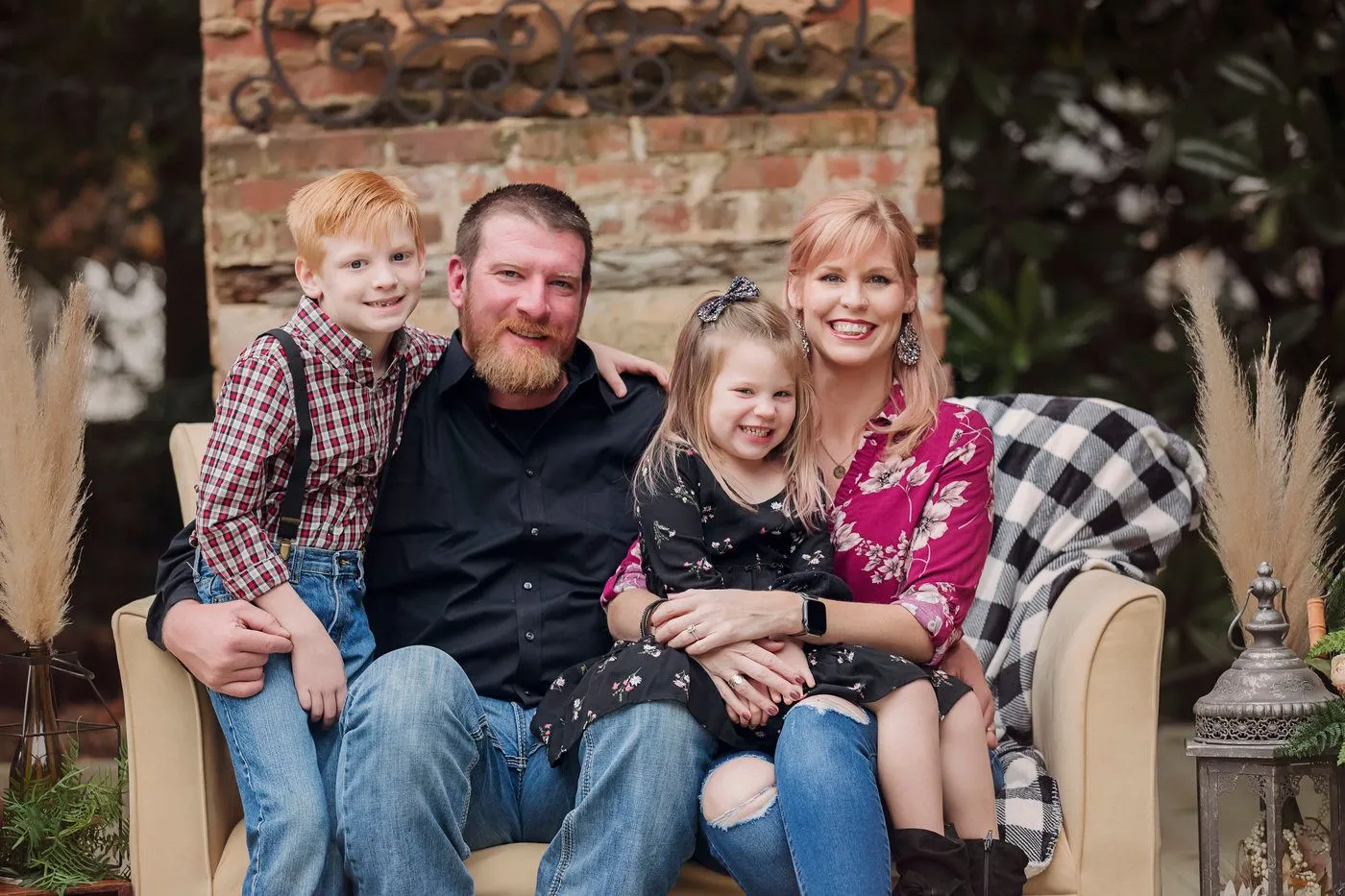 Veterinarian & Office Manager
Dr. Logan King grew up in LaFayette, GA and spent much of his childhood riding with several local vets during school breaks to gain experience before leaving for college at the University of Georgia. After graduating with his Bachelor's of Science degree he took a year off before applying for the veterinary medicine program. He was accepted and spent more than 4 years working on his degree, graduating in May of 2005. He found a practice and began working in McDonough and surrounding areas. A few years later Dr. King decided to open his own practice. He started King Equine Vet Services in November of 2008.
Dr. King married his wife, Melissa, in September of 2012 after dating for more than 5.5 years. Soon later they welcomed their first child, a son named Walker, in June of 2013. On St. Patrick's Day of 2016 they welcomed a daughter named Charlotte. Melissa is a native of the south metro Atlanta area, growing up in Forest Park. She takes care of the office while caring for the children. The kids love to ride along with dad during school breaks and even help mom in the office. Charlotte has decided that she too wants to be a vet when she grows up! They currently live in McDonough with their dogs, Harvey, and Phoebe, and cats, Dorothy, Gracie, and the one-eyed rescue named Nick Pury.
Associate Veterinarian
Dr. Sara Croft Collopy grew up in Moreland, GA, but moved to Hampton, GA as a teenager. She always had pets growing up and wanted to be a veterinarian from about the age of 4 years old. Attending Gordon State College, Dr. Sara received her Bachelors of Science in Biology in 2015. It was during her time at Gordon State that she volunteered as often as possible with veterinarians in the area, one of them being Dr. Logan King. Although she is an avid Auburn Tigers fan when it comes to football, Dr. Sara attended the University of Georgia College of Veterinary Medicine where she graduated in May of 2019. She came back "home" to start working as an associate veterinarian for King Equine in July of 2019.
During her time at UGA, she found a way to merge her faith in God and love for veterinary medicine together through serving on mission trips to the Navajo and Apache Indian reservations with Christian Veterinary Mission and has continued to return every summer since 2016. In her free time, Dr. Sara enjoys hiking, kayaking, and other outdoor adventures with her new husband, Jack, and two dogs, Rue (left) and Ollie (right). She also has goats loves to watch Auburn football, read, and cross stitch.